As a creativity coach I have partnered with adults and youth who knew they were creative, who may have been already working in their area of interest, but who needed some assistance in order to keep moving toward their creative dream or goal.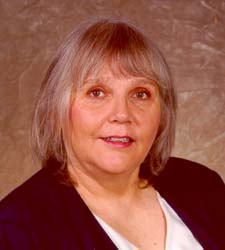 The people who have received benefit from my coaching have been experienced or inexperienced writers or artists, makers of crafts or films, or people with a business who needed to get inventive about new ways to present their services.  Some people have needed support to be accountable for their goals.  Some have needed help in finding deeper creative resources within themselves, and some have needed to develop new strategies to get them past obstacles to their success.
Many of the creative people I have coached were undertaking a new creative venture, or they lacked some specific skills or resources to move forward.  As a coach I have helped them organize their project, or design their own learning programs, or acted as a bridge to experts, networks, and resources in the community, whose expertise, connections, or material help they needed.
In summary, the coaching process can help my clients to:
pursue their passions and dreams
find time for their work
develop a regular and effective practice for their creativity
expand their access to new ideas and unique approaches
become confident in their ability to be successful
pursue enriching activities that develop their creativity
fill in the gaps of their skills
be accountable for their own goals
discover ways to earn income
Email Me To Get Your Free Consultation
Watch the following video to find out how I personally have learned to nourish my creative flow and how I can support you in finding yours.
How Creativity Coaching Has
Helped Others
"Coaching with you helped me to sort my ideas and passion for writing and illustrating children's picture books, and brought my efforts into productive focus.  With your assistance I was able to identify my strengths and weaknesses in order to establish a constructive work schedule in balance with my duties as an at-home-mother.  Most importantly I found your methods were gentle enough to allow me to feel empowered and confident, yet tough enough to at times push me out of my comfort zone and to get my "butt-in-chair".
             Julie – Children's Book Writer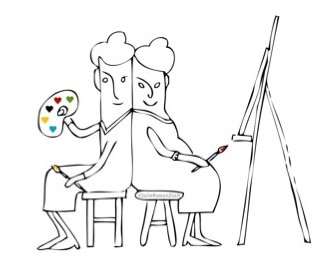 "You have certainly helped me let go of my strict design training and start experimenting more with my art – probably due to your great understanding of the creative process.
I feel very confident going into the second year of my art degree and will constantly use the image of the boat exploring the cave whenever I feel that I shouldn't proceed further 'into the unknown' with a particular work."
          Nathan – Graphic Artist
"I'm grateful for the time you spent with me on my costume project.  You worked your magic, and in such little time we had, we completed the whole thing."
           Olivia – IB High School Student
"I've really appreciated your work – always positive without being dismissive.  Practical and kindly."  
          Jane  - Writer
Copyright © 2012 by Janice Lynne. All rights reserved.